Move Towards God's Destiny
Worship with us
Sundays at 1:30 pm
About Us
We are a church that cares about the integrity of the immigrant family. Not just the first generation of immigrants, but the second and third generation as well. It is a complex place to be "in between" cultures. We embrace and celebrate the beauty of unity in diversity.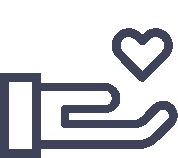 Your giving makes an impact for God's kingdom in our city, country, and around the world. Jesus Christ paid it all for us, through His death and resurrection, and we are to give, from what he has blessed us with, freely, generously, sacrificially, and cheerfully to further His name.
Giving is not something we have to do, it's something we get to do. It is an honor and a privilege to steward all that God has entrusted to us, so we've made it as easy and convenient as possible for you to financially support His mission.